Not all water is created equal
We discovered a unique Natural Mineral Water in the pristine environment of the Italian Alps, at 1850 mt, far away from any pollution.
Truly refreshing taste, Ultra-low sodium, balanced pH, non-fluoridated and microbiologically pure
Montana just got an upgrade!
The 1-litre bottle has been completely re-designed to be stronger and more compact, while still delivering the same great taste and quality of Montana mineral water. Now, you can enjoy the same delicious refreshment on the go in a sleek, modern package, making it easier to take with you wherever you go!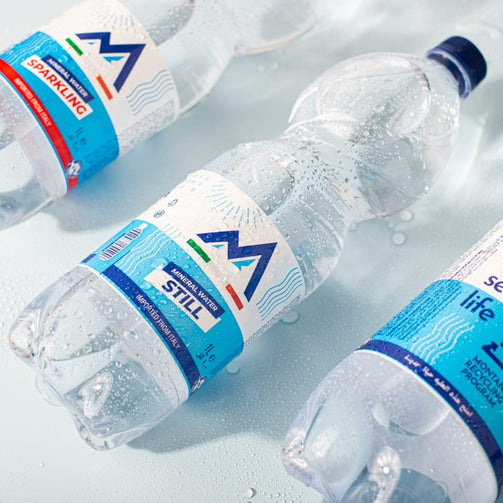 The difference between waters
Natural Mineral Water
+ Bottled directly at the source.
+ Not subject to any treatment
+ Produced under conditions that guarantee the original microbiological purity
+ Not fluoridated, no ozone treatement
Generic Drinking Water
X Can be from multiple origins
X Can be filtered and treated
X Disinfection or distillation. The minerals can be manipulated.
X Can be fluoridated and treated with ozone
Plastic

7

products

PREMIUM Glass bottles

4

products
Featured product
20x0.375L Montana Sparkling Glass
Regular price

Sale price

110.00 SAR
Tax included.
Shipping
calculated at checkout.
With the luxurious 0.375 L glass bottle, you take any occasion to the next level.

This unique minimal style bottle adds an elegant touch whether dining at home or a restaurant or hotel.

The glass bottles are the best containers for sparkling natural mineral water, holding the fizzy effect at the very best.

It can help your digestion and is a healthy alternative to soft drinks.
Sustainability, for real
We are on a mission to become fully part of the "circular economy". We are starting a pilot project in Jeddah to collect all the bottles we deliver.
We need your help to collect our bottles and send them to a recycling facility. To participate, download the mobile App and request your kit. Together we can give our bottles a second life!
Learn more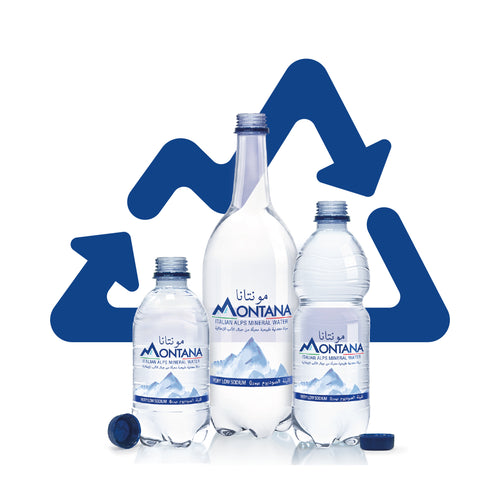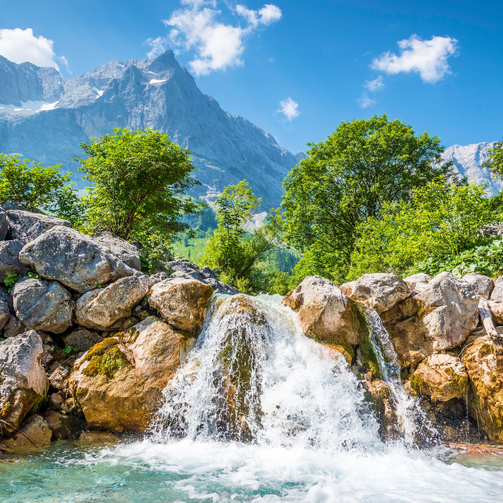 What is Natural mineral water ?
There are many types of bottled water; Natural mineral water is formed after years of underground filtration which creates a reservoir called the aquifer, from which water naturally flows to the surface.
To be certified as "natural mineral water" Montana must be bottled at the source (in a pristine area of the Italian Alps), be microbiologically pure over the years and never undergo artificial treatments or processes of any sort.
learn more
Much more than delivering water
We deliver Montana mineral water in refrigerated trucks because we care about safety and hygiene.
With our mobile App, You can receive Montana mineral water within hours in all the main cities. Each delivery team is made of well-trained professionals to make the delivery process as smooth as possible
Download the App